Professional and established Burton on Trent Driving School, with an excellent pass rate.  Lessons start from £28.00*
Welcome to Proteach Driving School, Burton on Trent. We are an established and friendly driving school and have many instructors in the local and surrounding areas of Burton on a daily basis.
Our philosophy is a simple one; to get you through your driving test with minimum cost and time, but with the safest instruction. We aim to make you a safe and reliable driver in the shortest time that we feel you need. You won't be rushed, you won't be given low quality instruction. Instead, we'll equip you with the skills you need to pass your driving test, and see you on your way to being a responsible and safe driver.
As we are primarily based in Burton upon Trent, we know the local area inside out and have expert knowledge of all of the roads, environments, and situations that Burton may have. By taking your driving lessons directly within the local area, you'll feel familiar with the roads from the moment you get into the car, to the day you pass your driving test, and beyond.
Our team of instructors can regularly be seen around the area, and we cater for both male and female students, manual and automatic cars (if required). We also have a dedicated female driving instructor. Just call us for details.
Your local Proteach Driving Instructors for Burton-on-Trent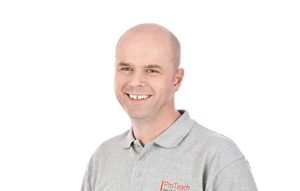 11
Jun
Matt teaches driving lessons in and around Burton. He has recently moved to Hilton.
We've helped hundreds of students with their driving lessons in Burton, and beyond
Just take a look at our success stories on facebook (we've got over 2200 genuine likers). You may even see someone you know ! We're often approached by relatives or friends of our previous students, reinforcing our success rate and our commitment to getting you through your driving test. Those that have taken their driving lessons with us are more than happy to recommend our services to others.
Contact Us
ProTeach Driving School
Unit 19, Studio 1
Waterside Court
Third Avenue
Burton-on-Trent
Staffordshire
DE14 2WQ
01283 440121