We can now offer automatic driving lessons in Burton on Trent and Swadlincote starting from September 2nd. Bookings are now being taken, call now on 01283 440121. We expect to be fully booked in the next few weeks.
Our instructor will be working Monday to Friday 8am to 6pm.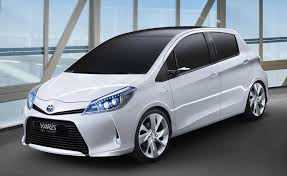 Why learn to drive in an automatic car? Are you struggling to get to grips with clutch control and gear changes? Do you need to learn to drive in a short space of time? Are you nervous about driving so would like more time to concentrate on the road and less time worrying about what gear and clutch control?
Automatic lessons tend to be quicker and easier way to pass. No more dip your clutch and gear changes which can be complex for some people. No stalling. Automatic cars are basically 'Rev and Go'. You must of course bear in mind that you will not be licenced to drive a manual car after passing your test.
Automatic lessons can be a far less stressful method of learning to drive. Maybe you have even tried many times in a manual car or even failed your driving test on more than one occasion and even considering giving it all up, so attempting the driving test with us in an automatic car could be a great alternative.
Automatic cars are beginning to become more popular, you can now get an automatic version of most cars. Some models now only come with an automatic gearbox with no option on manual.  Electric and hybrid cars are also on the increase. These are also automatic. We can see in the very near future there being more automatic cars on the road than manuals.
Still not sure, why not take a lessons with our automatic specialist and see how you get on?
Why choose ProTeach for your automatic driving lessons?
You're success is our goal
More people pass first time with us than any other local driving school
We have more customer reviews than any other local driving school (over 100)
We are the most liked local driving school (Facebook)
We offer both manual and automatic driving lessons
Local instructors that instruct in the local area
For your safety and reassurance, all our driving instructors are CRB checked and DVSA approved
You can benefit from our specialist automatic driving instructor
Free online theory and hazard perception training
Our automatic specialist instructor only gives tuition in auto cars. He has many years experience as a driving instructor with a well above average pass rate.  He is a local instructor based in Burton on Trent area with great local knowledge, this is very important when choosing your instructor. As you do not want and instructor that is not from the area and ends up driving you for miles out of town to an area the instructor is more familiar with. Our instructor will be giving lessons in a new Toyota Yaris Hybrid, this is a great little car to learn to drive in.
Everyone at ProTeach was absolutely brilliant from start to finish.

Andrew is a fantastic instructor, very patient, very clear in his instructions and seemed to adapt his teaching methods to my learning style. The lessons were genuinely enjoyable and useful, building my confidence with every session, even when I had made a mistake.

I cannot thank Andrew enough for his tuition and support – plus the laughs we had during the lessons! – with his help, I passed my test first time.

ProTeach also demonstrated integrity and professionalism by telling me that I'd need fewer lessons that I felt I needed, so they could have taken more money off me than was necessary. Credit to them for their honest approach.

Thanks!! Paul Grady
What are you waiting for? Call Ann now on 01283 440121 to discuss your needs and requirements
Areas covered.
Burton upon Trent, Swadlincote, Barton under Needwood, Tutbury and all surrounding areas.