Learn to Drive with Proteach Driving School. Instructors in Burton on Trent, Swadlincote, and across the region
Learning to drive and taking your driving lessons is probably the most important life choices you make. Learning to drive isnt easy, and takes time and patience. All this can be helped by choosing the right instructor and the right driving school. A quick look in the Yellow Pages and online shows many schools offering lessons at different prices, so how do you go about identifying the one to suit your needs?
The following sections detail some points we feel you may need to think about, and we would be delighted if you choose proteach after reading through it. Don't forget that we also offer Trailer Training and CBT.
Referrals from friends and relatives
By far the best method is a recommendation from a friend or relative who can give a first hand experience of our services. We feel that our driving lessons are some of the best in the area, and our previous students are more than happy to recommend us.
These recommendations supply us with a large percentage of our work, this is something that we are very proud of. Please visit our Facebook page to see some of our present and past pupils. We like to think that all our students are happy with the service and lessons that they receive and without their referrals we simply could not survive. Please have a look at our testimonials page to see reviews from real students.
Qualifications of our Instructors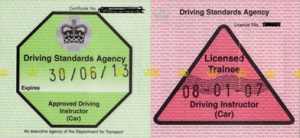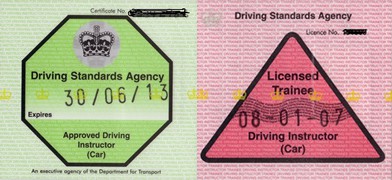 Something that you may not have considered before, is whether or not a driving school uses qualified or part qualified instructors. There are instructors out there that have undergone the training to become an instructor, but have not taken the final exam so are using their pupils to practice. What you need to consider is the pass rate for the part 3 training to become a driving instructor is quite low so if you receive training from a trainee driving instructor they may not even qualify and you could end up looking for a new instructor part way into your training. A fully qualified driving instructor will display a green ADI badge in there windscreen where as a part qualified instructor will have a pink PDI badge. Be sure to check with the school first.
Tuition Quality
We feel that we give excellent quality instruction, with a friendly approachable manner but with the emphasis on teaching you to be a safe and responsible driver. Our feedback from students suggests they agree. We often get students transferring from another school, and have heard such stories as….
"My instructor was always late"
"My instructor cancelled and change the times of lessons all the time"
"Car smells of smoke"
"No constructive feedback"
ProTeach provides high quality driving lessons for everyone from beginners to advanced, and we also train driving instructors themselves. We believe in a fair pricing system throughout the course of your driving lessons. All of our driving instructors will undergo continued checks and training to keep us at the top of our profession.
We dont offer gimmicks
At ProTeach we offer one on one driving lesson tuition and full one hour lessons. You will be learning in a modern car. We believe in a fair pricing system throughout the course, The hourly rate you start paying will remain the same throughout you driver training (providing you have regular lessons). We let our reputation speak for itself, and pride ourslves on our service, our tuition, and our prices. However, we also know driving can be expensive, so to start you off we simply offer a ten hour bundle at a reduced cost.
Any Questions?
Whatever your choice is we would like to wish you good luck and safe driving for life. We hope that the above information helps you decide on your driving school and we look forward to hearing from you. If you would like any more information please contact us. Have a look on our Facebook page and speak to our learners, or call us today on 01283 440121. We'd love you to be our next success story !