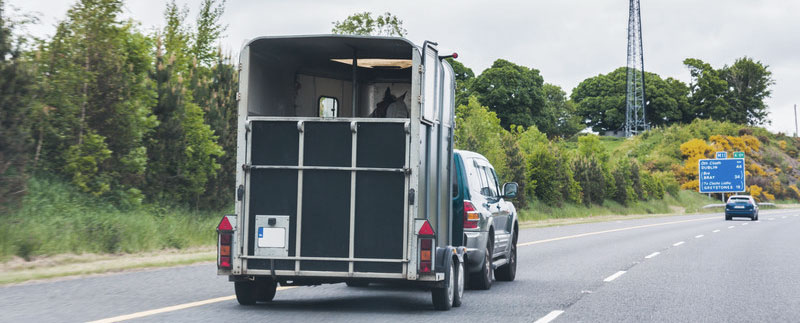 Dedicated B + E Trailer Training Lessons and Courses from Proteach
At some point you may find yourself wishing to tow a trailer behind the car. For small trailers and boxes, this isn't a problem and you don't need any kind of trailer training or course, but the regulations change over 750Kg depending on your licence.  We offer trailer training B+E courses to enable you to meet these requirements.
What you need and whether or not you need to take a course depends on your current licence entitlement and when you passed your driving test.
If you passed your driving test after 1st January 1997
If you passed your driving test after 1st January 1997 wish to tow over 750Kg such as a boat, horsebox, or similar, then you may need an additional course and test.
Our courses cover all aspects of trailer towing, including relevant towing law, hitching and unhitching, loading, stability, reversing and safe handling of trailers and caravans. You'll then need to pass a short practical test, and this will enable you to tow your trailer.
If you passed your driving test before 1st January 1997
If you passed your driving test before the above date, then you may already hold a B+ E licence (please check your licence or details). However, if you aren't confident about towing a trailer, and  would like some training then we offer courses in trailer training and towing. These can be for individuals or businesses (please contact us for our business deals)
Our qualified and approved ADI instructors have years of experience providing training for towing, loading and consideration to other road users. We run a structured course and a simple training format to gain your confidence and equip you with the skills you need to safely tow a trailer.
Course Content
Our courses cover all aspects of trailer towing, including relevant towing law, hitching and unhitching, loading, stability, reversing and safe handling of trailers and caravans.
– Reversing Exercise
– Uncouple / Recouple
– Show me tell me questions
– High standard safe driving