To become a driving instructor you need to have held a full UK driving licence for more than 3 years and no more then 6 penalty points. You will need to have good patience and enjoy working with people.
The training to become a driving instructor is in 3 parts. Each part must be passed before you can move onto the next part.
Part 1
Theory Test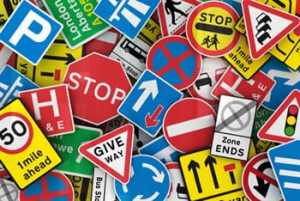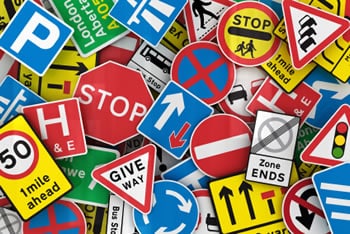 This part of the DVSA theory test consists of 100 multiple choice questions. The test is completely computer based and you do not actually write anything down. With each question is a list of potential answers. You need to select the correct answer, or answers, by touching the appropriate area of the computer screen.
You don't need to spend a fortune on part 1 training and it is entirely possible to pass this part of the qualifying process without any assistance from your trainer. We will supply the training CD when you sign up for part 2 and part 3 training.
The questions are banded into four sections and you must score 80% in each band and achieve an overall mark of 85% to pass. This means that it is possible to get a score of 94% and still fail if you are weak in a particular band of knowledge. In order to pass Part-One you also need to attain a pass mark of 57 in the HPT. If you do not achieve this you will have to do the whole test again, including the theory test, even if you gained 85% or higher in the questions.
Part 2
Driving Ability
This test normally lasts for about an hour. You are limited to three attempts at part two. If you fail three times you will have to wait two years from the date that you passed your Part One exam before you can start over again. You will then have to re-take Part One.
This test includes.
The emergency stop
Left reverse and right reverse into a limited opening
Hill start up
Hill start down
Reverse parking
Turn in the road
Bay parking
Moving off (straight or at an angle)
The examiner will assess your driving in a number of areas, including:
Your expert handling of the controls
Your use of correct road procedure
Your ability to anticipate and act upon the actions of other road users
Judgment of speed
Judgment of distance
Consideration for other road users
Expert use of the DVSA mspsl hazard routine
Part 3
Ability to Instruct
The Part 3 test is in two phases and lasts for one hour. The first phase tests your ability to teach a novice or intermediate learner and the second assesses how you deal with a pupil of driving test standard. A Supervising Examiner (SE) plays the role of a novice in the first phase and of a pupil near test standard in the second phase. You must score a minimum of Grade 4 in each phase to pass. You are limited to 3 attempts. If you fail 3 times, you will have to wait 2 years from the date you passed your Part 1 exam before you can begin again. You will then have to retake and pass Part 1 and Part 2 again.
To pass, you will need to show the SE that you can identify any fault that he/she will simulate. You then need to analyse the fault, and then rectify it by suggesting remedial action. Any fault the SE makes will on the whole relate to the PST that you have been given.
On your test you will get one of the following PST's
PST 1
Phase 1 Controls
Phase 2 Crossroads
PST 2
Phase 1 Moving Off and Stopping
Phase 2 Meet, Cross, Overtake, Adequate Clearance, Anticipation
PST 3
Phase 1 Turn in The Road
Phase 2 Approaching Junctions to Turn Left or Right
PST 4
Phase 1 Reversing to the Left or to the Right
Phase 2 Emerging At 'T' Junctions
PST 5
Phase 1 Use of The Mirrors and Emergency Stop
Phase 2 Progress, Road Positioning and Hesitancy
PST 6
Phase 1 Pedestrian Crossings and The Use Of Signals
Phase 2 Reverse Parking
PST 7
Phase 1 Approaching Junctions to Turn Left or Right
Phase 2 Pedestrian Crossings and The Use Of Signals
PST 8
Phase 1 Emerging At 'T' Junctions
Phase 2 Meet, Cross, Overtake, Adequate Clearance, Anticipation
PST 9
Phase 1 Crossroads
Phase 2 Pedestrian Crossings and The Use Of Signals
PST 10
Phase 1 Meet, Cross, Overtake, Adequate Clearance, Anticipation
Phase 2 Progress, Road Positioning and Hesitancy
Click here for more information about becoming a ProTeach Driving Instructor